From the tech inspection section of the
Solo rules
:
"No excessive fuel, oil, water, or brake fluid leaks should be observed."
You can't read about or register for an OMR event without seeing a link to our "
about tech inspections
." Almost any car can participate, but it has to be in good working order. Leaky cars have not been a big problem so far.
At our first Solo of 2016, at least ten cars left large stains and pools of oil on the Crowder skidpad, and more left small leaks. I counted. Grid looked like a
Rorschach test
, and over a sixth of our field failed. I only saw one person mop up his spill during the event, despite repeated announcements. The few of us who actually stuck around to help pack up then had to stay and pour/sweep up half a tub of oil dry.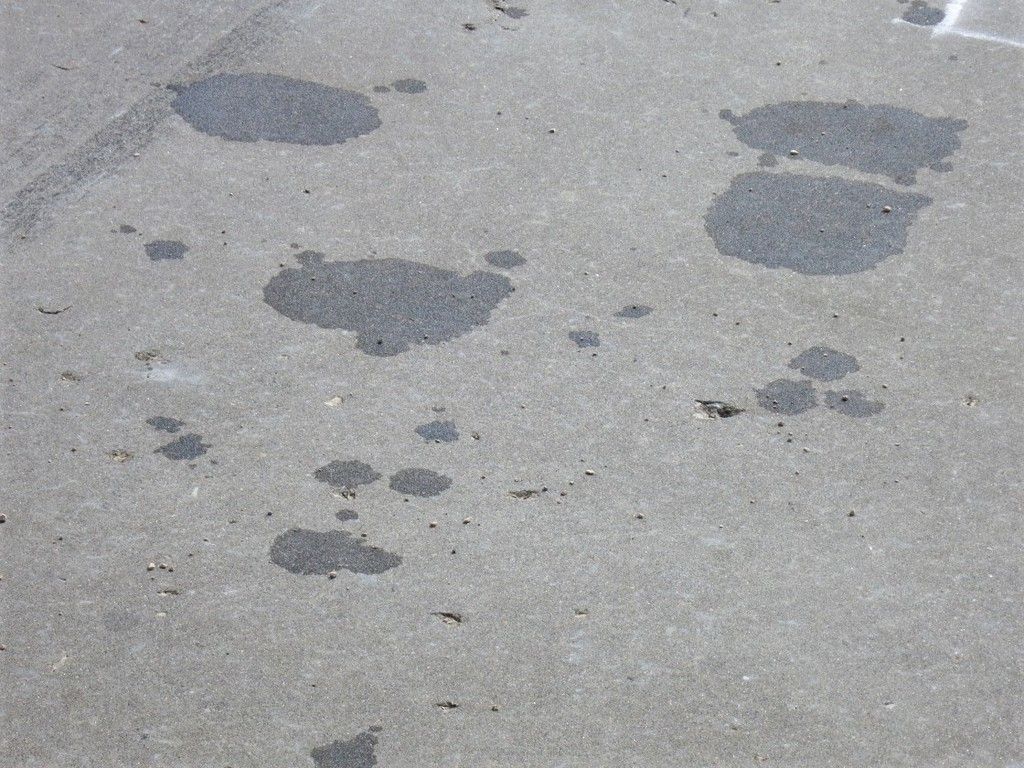 History lesson: there was a time when Crowder College refused to allow us to use its site for autocross. A polished concrete skid pad, water pumping system, and 18-wheeler-bearing asphalt lot were not cheap to construct. It took a lot of effort to convince the site manager that we were good stewards of the surface. At our first event there,
we didn't even let cars grid on the concrete
for that reason.
Bringing a car without "excessive leaks" is square one. That's why you visit the tech line before you even show us your driver's license. We have to check that you won't oil down the racing line, burn down your car, or worse, get all of us kicked out of our lone good site. Please get your leaks fixed before you come back.