12/2/2015: sale pending
The answer is always Miata.
I'm selling my sunlight silver 2001 LS package with six-speed manual transmission and ~99k miles. Clean, right options, well-kept, synthetics only, and grownup owned. All the usual "headache" maintenance is freshly done, so it's ready for blue skies and trouble-free enjoyment.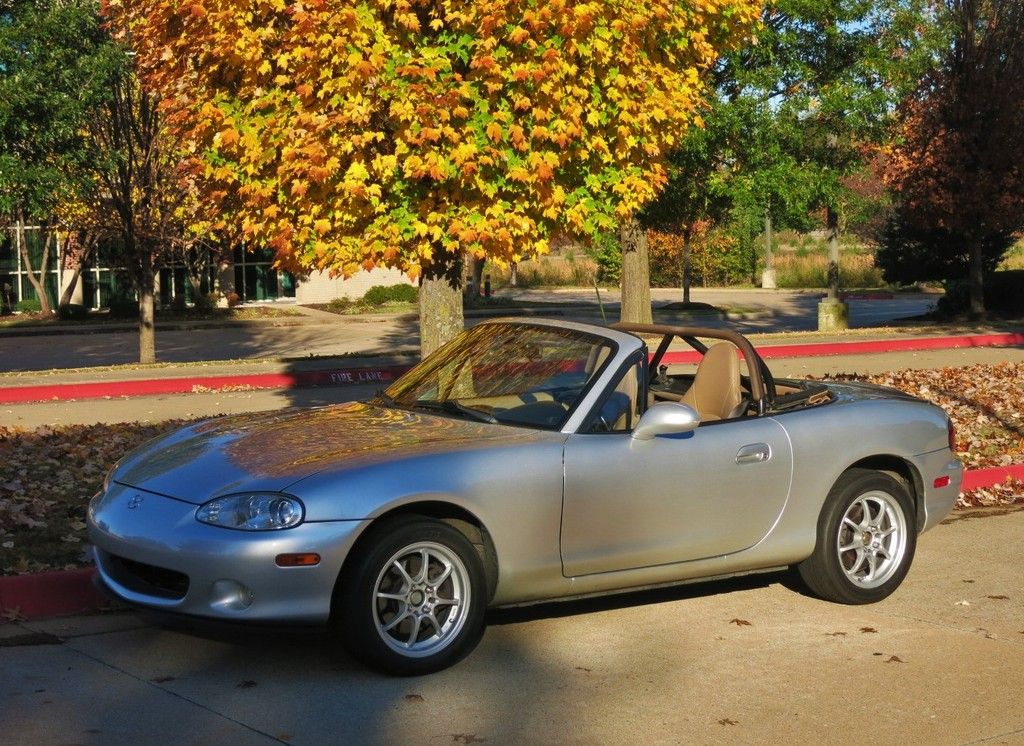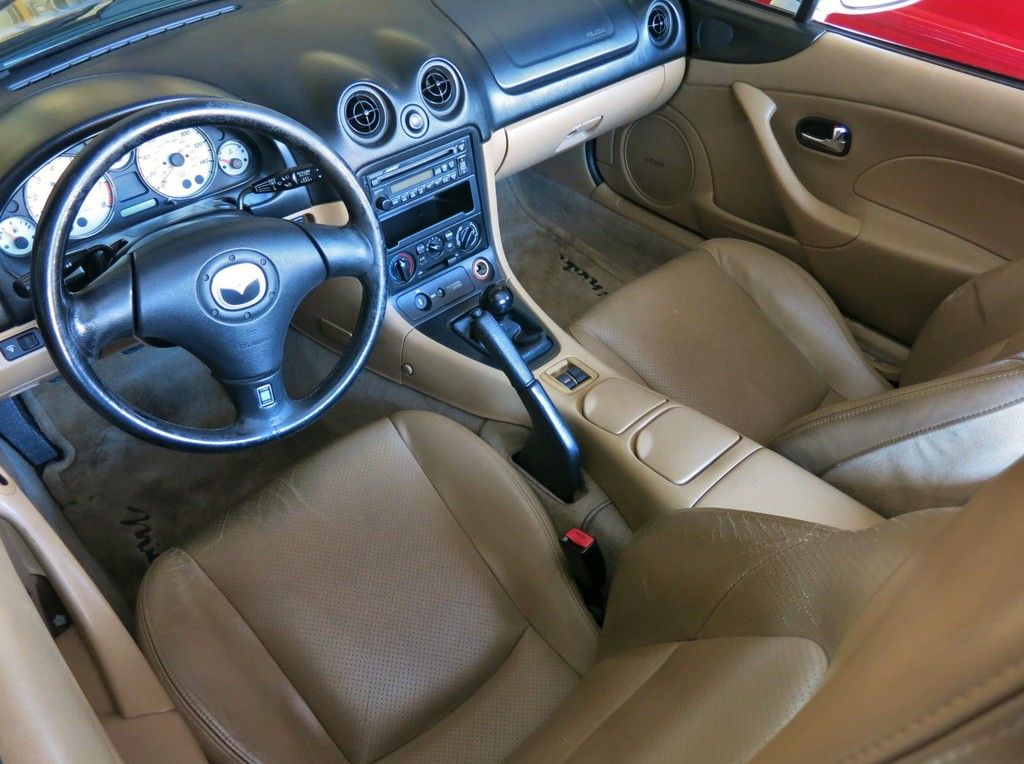 Nearly $500 in new parts, and $1,300 in extras.
Always garaged, kept on battery tender, and driven little. This is a 100% Texas/Arkansas rust-free car. I am the third owner, and have averaged under 3,000 miles per year since purchase from an enthusiast friend (second owner) in 2008. The original owner bought it from Freeman Mazda in Dallas.
Fun, light, easy on consumables, and nearly 30 MPG highway. I use ethanol-free 91 octane exclusively.
Desirable combination of stronger six-speed, factory big brakes, and Torsen helical limited slip optional on 2001-2002 model years only. Enjoy it stock, or dip into the huge aftermarket. In Miata-speak, this is a "NB2" generation model with the sleeker '01+ cosmetic update, the best-looking Miata in my opinion.
Other options include leather, Nardi airbag steering wheel, power locks, remote trunk pop with fob, factory Bose stereo, single-CD in dash. Everything works, and fob and both keys present.
No ABS, no traction control, no TPMS, no nonsense. It's a modern, honest driver's car. All Miata.
Click thumbnails to enlarge: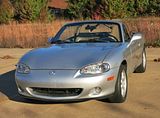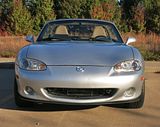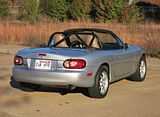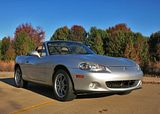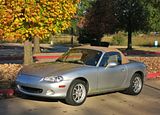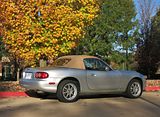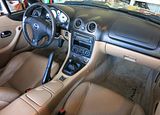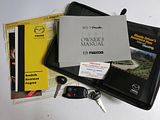 The car is stock aside from the following
upgrades
:
Brand-new parts
just installed:
Timing belt, tensioner, and idler pulley - Dayco brand
Water pump - Gates brand with cast impeller, not the common cheap stamped impeller. Opted for new OEM Mazda WP gaskets instead of included fiber gaskets.
Fuel filter - Wix brand, installed with new quick-connect clips
Spark plugs - OEM NGK
Both accessory belts - OEM Mazda/Gates
New gaskets: valve cover, throttle body, IACV, intake upper plenum, thermostat housing, WP, and more
Differential oil - Mobil1 synthetic 75W-90
Transmission fluid - Redline MT-90 synthetic
Valvoline SynPower 5W-30 synthetic motor oil and Wix XP synthetic-media oil filter
Gates thermostat, new thermostat gasket, Prestone coolant, and Redline Water Wetter
Brakes and clutch master cylinders bled with Valvoline SynPower synthetic DOT 3/4 fluid
Cleaned: throttle body, upper plenum/EGR, IACV, MAF (MAF-specific spray only)
Oil pressure sender
PCV valve, PCV grommet
Trico NeoForm wiper blades
OEM Mazda clutch pedal and brake pedal rubber pads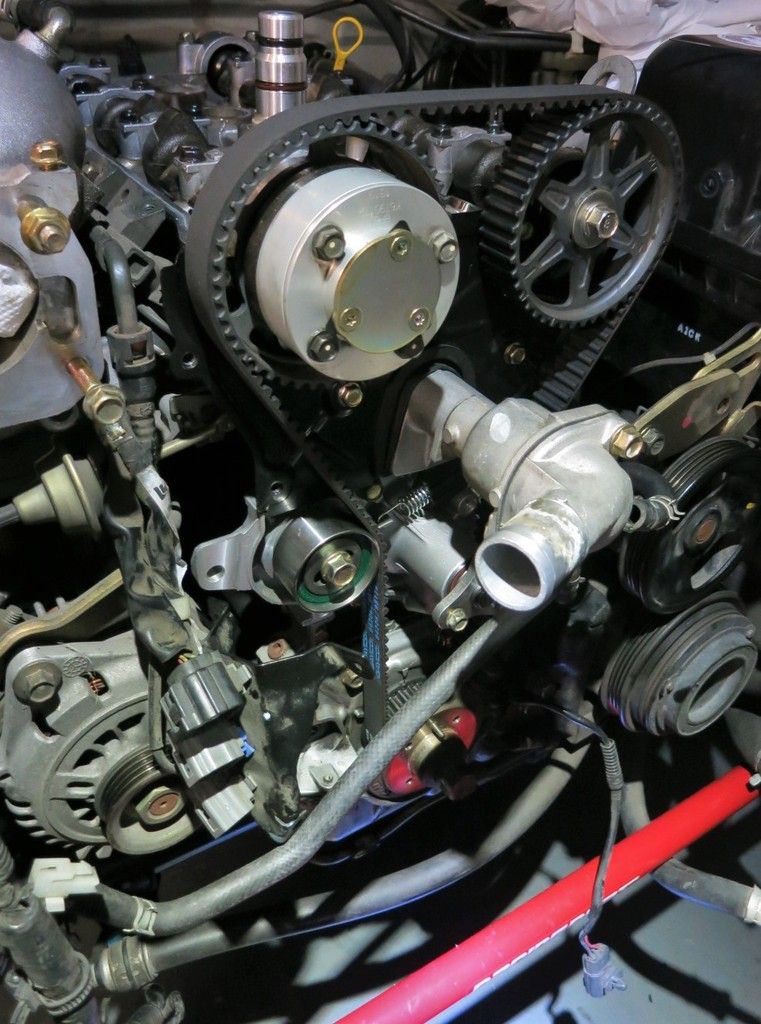 Click thumbnails to enlarge and read descriptions: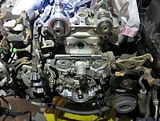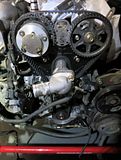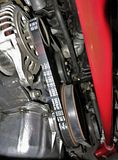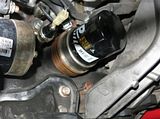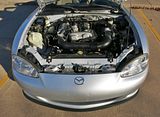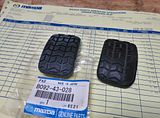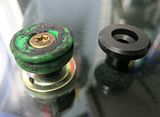 Recent maintenance
with very low miles:
New battery June 2015 ($117)
OEM Mazda cam angle sensor ($67)
Windshield wiper motor ($83)
Front alignment bolts
Spring rubber pads/bushings
Engine mounts
Brake pads and Centric rotors (cross-hatch still visible)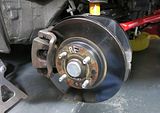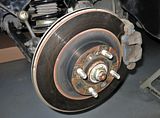 Replaced since 2008:
OEM front wheel bearings
OEM Clutch master cylinder, slave cylinder, and two sections of OEM clutch line
Extras included
:
Stock 16x6.5" wheels with BFGoodrich g-Force T/A street tires.
Cobalt Friction XR3 front pads with matching Centric rotors (a $200 getup new) - used at one Bobby Hallett track day in 2014, excellent condition.
OEM Mazda clutch and pressure plate - not needed, but ready for the years ahead.
OEM Mazda rear wheel bearings, Dorman rear hubs - not needed, but ready for the years ahead.
Curt hidden hitch and TireTail tire carrier. Unused Curt shank included.
Miscellaneous seals and spare OEM bits.
If desired, I'll throw in a set of Solo-legal blue magnetic numbers with white outline (3,6,E,S,P), and a Mazdaspeed contingency sticker set in blue.
Click thumbnails to enlarge and read description: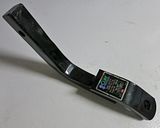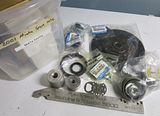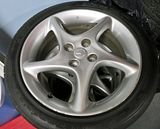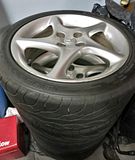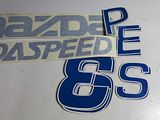 The car is in great condition, with a good top and shiny paint. Pretty darn nice for a 14-year-old car.
Issues? It does have some small paint blemishes on the nose, and a fine scratch or chip here or there. I use claybar, DA-applied polish, and Meguiar's NXT 2.0 synthetic wax periodically. The interior is an easy 8 out of 10. The leather is great shape with only a few small marks on the seats and steering wheel. The airbag dummy light flashes sometimes, as well.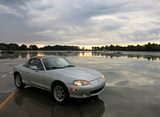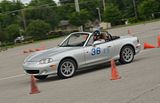 This car has been my sunny weekend and E-Street class autocross car only. It has only seen two lapdays and drove faultlessly. Much invested, and it runs like a top. I'm looking to upgrade my driveway, and you are, too. We should talk!
$6,000 buys the whole package
. Located in Rogers, Arkansas.